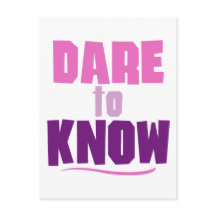 Tomorrow we´ll study the main features of Enlightenment and we´ll learn that the enlightened philosophers trusted Reason as the best way to reach knowledge and education as the only way to transform the world in a better place. This is how Immanuel Kant defined Enlightenment:
"Enlightenment is man's emergence from his self-imposed immaturity. Immaturity is the inability to use one's understanding without guidance from another. This immaturity is self-imposed when its cause lies not in lack of understanding, but in lack of resolve and courage to use it without guidance from another. Sapere Aude! "Have courage to use your own understanding!"–that is the motto of enlightenment"
The enlightened philosophers wrote a lot of essays about the most basic worries of mankind: the search for happiness, the unalienable rights everybody has from birth, the best government, ethics and morality, the elimination of privileges, religion... They also reflected about the best way of organizing a society they didn´t like. I ´ve selected several quotes of some of the most important enlightened philosophers. I think these quotes contain ideas worth be shared.
Many of these quotes belong to
Voltaire
, a very witty thinker. Here you have some of his ideas about tolerance:
"I disapprove of what you say, but I will defend to the death your right to say it"

"No opinion is worth burning your neighbour for"

"Discord is the great ill of mankind; and tolerance is the only remedy for it."

"Love truth, but pardon error"
And this is what he wrote about death penalty:
"It is forbidden to kill; therefore all murderers are punished unless they kill in large numbers and to the sound of trumpets"
"The punishment of criminals should be of use; when a man is hanged he is good for nothing"

"It is better to risk saving a guilty person than to condemn an innocent one"
And this one refers to the fact of being aware on one´s ignorance:
"The more I read, the more I meditate; and the more I acquire, the more I am enabled to affirm that I know nothing"
Please, read these quotes, choose the one you prefer and explain why: