This is the answer to Juan´s question about the extension of Germany through history. Here you have some maps, where you can see the evolution of the country from 1871 to present day:
THE GERMAN EMPIRE (SECOND REICH) FROM 1871 TO 1918
GERMANY AFTER WORLD WAR 1 UNTIL HITLER´S ARRIVAL TO POWER (1918-1933)
The red colour indicates Germany´s territory during the Weimar Republic. In pink colour, the territories Germany lost as a consequence of the Treaty of Versailles (1919):
GERMANY DURING THE THIRD REICH (1933-1939)
The different colours indicate the territories seized by Hitler during this period. Most of them were the ones Germany had lost in the Versailles Treaty: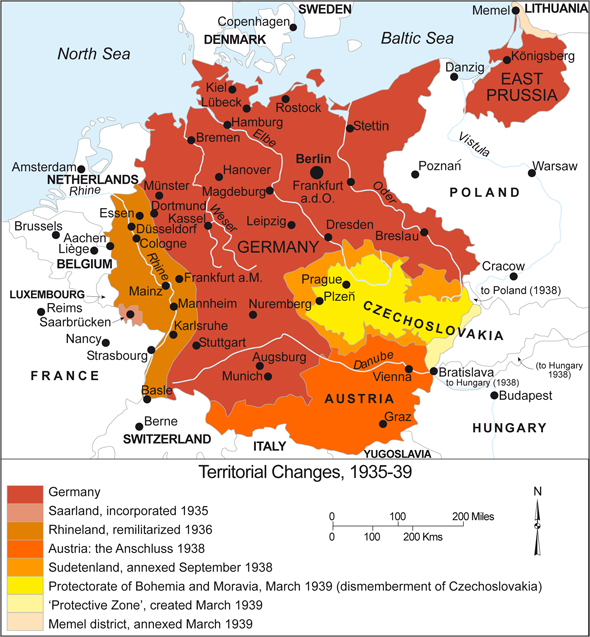 GERMAN EXPANSION DURING WW2
This map shows what the Nazis called the Greater Germany. It included all the territories annexed to Germany until 1942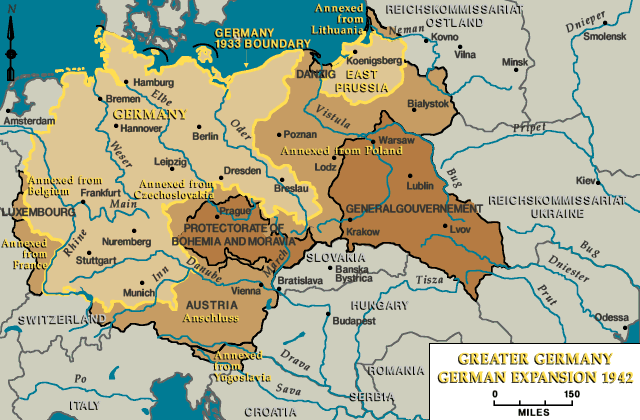 GERMANY AFTER WORLD WAR 2 (1945-1948)
Germany was divided into four zones, occupied by the allies (USA, UK, France and the USSR). Berlin was also divided into four zones. In white, the territories given to Poland and the USSR in the East and the Saar Protectorate in the West (this last territory was administered by France until 1955. Later it reunified with the Federal Republic):
DIVISION OF GERMANY (1949-1991)
The disputes between the Western allies and the USSR led to the Berlin blockade in 1948. After this crisis, two States were created: the Federal Republic of Germany in the West and the German Democratic Republic in the East. Berlin continued to be divided into two zones. In 1961 a wall was built inside Berlin. It physically represented the division of the world into two opposed blocks during the Cold War:
GERMANY TODAY (1990 to present day)
After the fall of the Berlin Wall in November 1989, the reunification process of Germany started. Germany became officially an only State on the 3rd October 1990.
This map shows Germany as it is today. You can observe the different Länder (federal States) which form it. The Länder are similar to the autobomous communities in Spain, but they have more power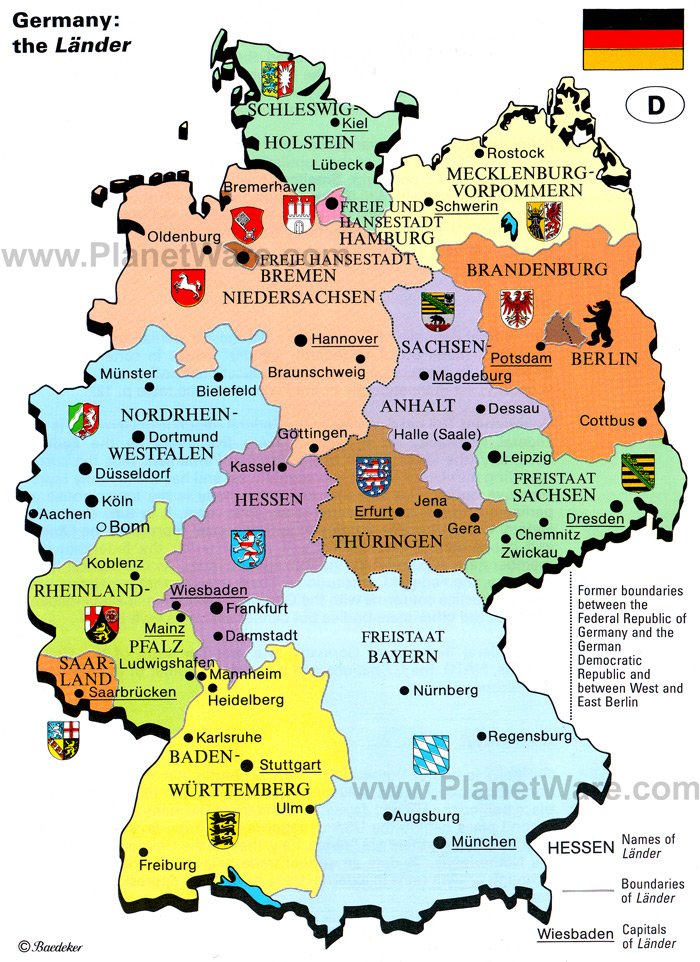 And finally, here you have some cartoons about something called German Europe. Experts say that things go better in Europe if there is a European Germany, rather than a German Europe.