Today in Social Sciences at the beginning of the class we have been with the laptops because in the previous class we were finishing the newspaper, but we have put the laptops away. Then Paqui has given us the crossword of this Unit, she has told us to do it in fifteen minutes without looking the book and writting in a different colours the words that we didn't remember. Afterwards, we have checked the crossword and we have passed to a different exercise: a map about the different provinces of every autonomous communities of Spain, but we didn't remember most of them because we haven't talked about them since we were in the school. Paqui has showed us an interactive map on the whiteboard to complete our exercise. At the end of the class Paqui has told us to finish other exercise in which we have to write the capital city of each Autonomous
Community.
.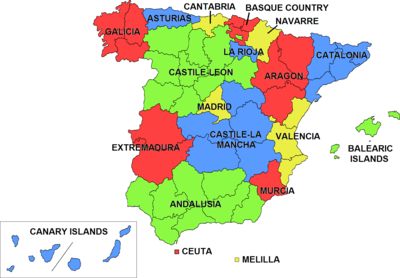 Then the class has finished and Paqui has asked to write the journal and Daniel has said "Javi" and Paqui has told me to write the journal.
Some interesting information for us is that the exam of this Unit will have only one part if we pass the project that we have to do about the organizations of the world.
And remember to bring the memory stick and an idea about how are you going to do the work.
Bye!
Javi