Hello classmates!
Today in Social Sciences it has been my turn to write the journal about today's class. As in the last lesson we studied The Conference of Paris, Treaty of Versailles, etc.. Today we've studied the end of the unit, the final consequences of the WW1.
In general, we could differentiate different consequences, in five different groups:
-Demographic losses: more than 16.5 million dead and 21 million wounded. Around 40% of the casualties were civilians. 20 million more died due to the Spanish flu.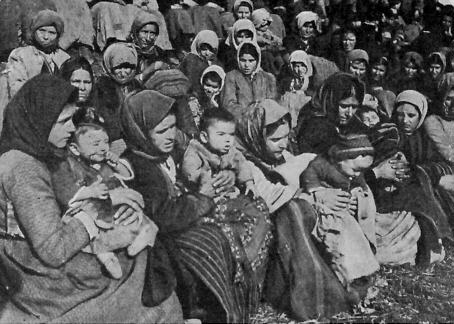 Thousands of children were raised without parents.
-
Economic consequences:
the productive system of the belligerent countries was completely destroyed. All the countries had got into debts to pay for the war. Many of them owed money to the USA.
-
Political consequences
: Europe lost its position as the center of the world and was replaced by extra-european powers (USA and Japan)
-
Territorial consequences:
disappearance of the big Empires of the 19th century, changes of borders, new countries appeared
-
Moral and psychological consequences:
war horrors provoked social trauma, disillusionment, cynicism, distrust in the politicians. There were two opposite reactions: one bet for internationalism and search for peace and another one focused on militarism and violence as a way of solving problems. Crippled soldiers Total casualties and economic destruction in the Western Front.
And these consequences carried out some others,
for example, the one that British economist John Maynard Keynes warned about: humiliating Germany and not helping them recover would create problems in the future and a will for revenge.
Here you have a cartoon that means that, wich is from the presentation we've seen today:
With this, we have ended with the unit, that we have to study for the next exam, on Thursday.
Then, we have started with the index of the new unit,the interwar period, before the WW2 and there seems to be very interesting but now it's time to study for the exam until tomorrow!
Well and that's all we've studied today in class, I'm leaving the translations of some words below and... see you soon! Bye :DD
TRANSLATIONS
Deceased: difunto
Disabled: discapacitado
Widow: viuda
Orphaned: huérfano
Wounded: herido/a
Spanish flu: gripe española
Belligerent: belligerante ( in this context)
Border: frontera
Bet: apuesta